WELCOME TO OAKDALE COLLISION CENTER
Go-To Auto Repair Shop in Oakdale, MN
Have you been in a road accident? If you're looking for an auto repair shop in Oakdale, MN to have your vehicle fixed, look no further than Oakdale Collision Center! Whatever auto bodywork your car may require, our skilled technicians have you covered. We will provide full-service collision repair and detailing to make your car look brand new, and it won't leave our shop until you're completely satisfied with our work.
After a collision, it's essential to get your vehicle back on the road as quickly as possible so that you don't miss a beat. However, it's important to ensure that the auto repair is top-quality, restoring your vehicle to manufacturer standards. We provide best-in-class auto repair services. We use the latest cutting edge hardware and software which helps us get the job done right and on time. Every repair we make to your vehicle is per the manufacturer specifications and often times exceed the manufacturer requirements.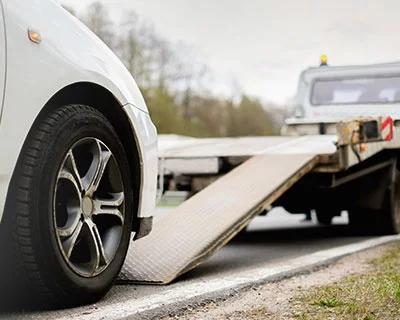 Towing
Need a tow? Call 651-642-1446 for 24-hour towing from our friends at Twin Cities Transport & Recovery
Locally owned and operated since 2000, discover our passion our passion for serving our customers. Read more…
Visit Us for Exceptional Auto Repair
Oakdale Collision Center is where we meet by accident and remain friends forever. With our exceptional collision repair and detailing services, you'll definitely turn to us every time you need professional auto bodywork. We promise that we are always ready to help you with your car problems.
Learn More About Our Auto Repair Shop
Oakdale Collision Center is a locally owned auto repair shop serving Oakdale, MN since the year 2000. We are licensed, certified, registered, insured, and bonded. All our repair work is warrantied with a 100% satisfaction guarantee. Browse through this website today to learn more about our shop and the services we provide!